Security is important for every business, now more than ever! From busy medical centers and hospitals, crowded concerts and events, restaurants and the hospitality industry to residential communities and construction sites, crime. Active shooter and terrorist situations have touched just about everywhere. Which is why businesses need to stay proactive and take action.
The first step to keeping your business safe is hiring a security guard service
Sure, you can probably think of a few excuses not to find a security service that meets your needs, until something happens. That's when you realize just how important security is.
If that's not enough, here are a few great reasons to hire a security guard
Your staff is not equipped to handle an emergency situation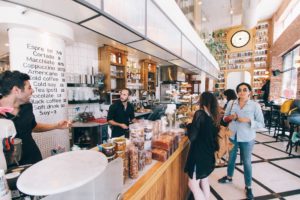 A security guard is specifically trained to respond to any type of emergency. From criminal activity to a physical conflict.  If your business is not equipped or have the resources to deal with just about anything, you need a security guard.
Your professional staff is stretched thin
Your employees are already busy, even doing the job of several team members. Security is a priority and should not be compromised.
Your business has lots of foot traffic
More people walking through the doors of your business, the higher the chances of something happening.
If you are struggling with theft
Whether it is retail theft or missing items from a construction site, a security guard can put an end to it.
If your business serves alcohol
Any situation can quickly become more volatile when alcohol is involved. You are responsible for both your customers and employees, a security guard can help keep a safe environment.
Your business or community is in a high crime area
A security guard can make your guests, customers, and family within the community feel safe.
It is easy to provide a safe environment with a security guard from Curtis Security. With services in Atlanta, Georgia, Fort Lauderdale, Jacksonville, Miami, Orlando, and Tampa.
Curtis Protective Services is a trusted name in the security guard industry. Our well established teams are hand picked for their for their aptitude for handing stressful situations, their high level of professionals and communication skills. As well as their presentation, responsiveness, and experience.