The holidays are a joyful time! Unfortunately, along with the hustle and bustle comes an increase in crime in major cities like Orlando, Ft Lauderdale, Jacksonville, Miami, Tampa, Florida, and Atlanta Georgia.
Criminals find opportunities in this happy season to take advantage of business as well as their guests, customers, and clients.
The Holidays are Peak Crime Season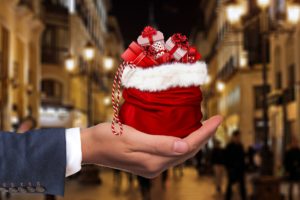 It is important for businesses of all types to take a proactive approach to security
Have an experience security guard to check employees and guest coming into your workplace. Criminal often posses certain behaviors a trained security guard can detect.
Whether it is customers or employees leaving your business, ensure they don't do it alone. Have a security officer there to escort them to their car. Make sure the parking lot is well lit.
Employing extra security guards this time of year is usually enough to deter potential criminals before a theft occurs.
Encourage employees and patrons to report any suspicious activity.
Retail stores and shopping facilities can draw quite the crowd. A security guard can keep the flow of foot traffic, ensure areas that are blocked off are not entered. As well as, keeping cars moving in the parking lot.
Mobile patrol vehicles securing the perimeter and parking lot can prevent a disastrous scenario.
If in the event something does happen, such as a crime, a security guard is the first one on the scene. They can also detain, identify, and wait for law enforcement to arrive.
A stronger security presence is the best gift for your business this time of year!
It's that time of year when added security is a must! Businesses of all types can benefit of added security, from large events to shopping facilities. Keeping employees and customers safe, safeguard merchandise, and prevent theft.
Contact Curtis Security, we will help you develop a security to meet your needs during the hectic holiday season.