When it comes to security, a bargain isn't always a bargain. The protection of your employees, guests, and property, is not the place you want corners cut. Here are just a few reasons why it is important to choose a reputable security service.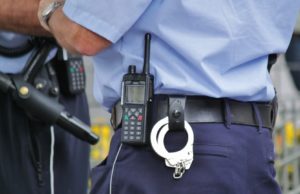 Qualified Personnel: A bargain security company often has lower hiring costs, which tends to mean unqualified personnel and non-security trained personnel.
Professional Training: Knowing how to interact with the public and great customer service takes training. Without proper training you can end up with a lot of disgruntle guests and employees.
In Field Supervision: Many security companies cutting corners lack supervision. Lack of inspection can lead to absent and lazy guards, as well as overaggressive ones.
Liability, insurance, and Licensing: This is vital! You definitely don't want a security company compromising on liability, insurance and licensing. If something were to happen your company may be held liable.
Top of the Line Security Equipment:  You don't want out of date or cheap security equipment. Old cars and security tools can make responding to an emergency situation inefficient and almost impossible.
Reliability:  A characteristic highly regarded in the security industry. A transient workforce, one that doesn't show up for their shift, and a company who doesn't have back up security guards in case of emergencies, may be less expensive to hire, but will be compromising your security.
Good Communication: Just imagine, you call the security service you hired because of a potential situation you are concerned about and there is no answer, you leave a message, but nobody even calls you back. It's time to get a new security service!
In today's world, security is vital. When your looking for a security service remember, the best bargain may not be a bargain at all. A professional licensed company with a good reputation will save you money in the long run.
Curtis Security Service has one of the best security teams in the industry. Our state of the art security technology, combined with highly trained and qualified personnel, ensures all your security needs are taken care of.
Curtis Security is a premier security provider for businesses, communities & personal security. personal safety and security. Our service area covers Fort Lauderdale, Jacksonville, Miami, Orlando, Tampa, and Atlanta Georgia.