It can happen anywhere at anytime, the best you can do is to be prepared. Take for instance the recent tragedy at the Mandalay Bay Resort and Casino in Las Vegas. It was security guard Jesus Campos, who initially found the shooter Stephen Paddock.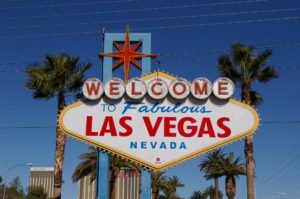 Thanks to the quick thinking of the security guard Campos, he was able to locate Paddock, who was firing on the people below. The Variety reports Campos,"drew Paddock's fire away from concert goers before police or a SWAT team arrived."
Compos had to use the elevator to find Paddock's suite, because the shooter had blocked the stairwell doors leading to the hallways. Campos was shot in the right leg after trying to enter Paddock's room.
"Campos, who had no firearm, radioed casino dispatch and communicated his location when he was hit. Additional security guards and police officers rushed to the scene and exchanged gunfire with Paddock. A SWAT team arrived approximately an hour after Paddock ceased firing. The team gained entry by using explosives to blow off the door and found the killer inside, dead by a self-inflicted gunshot wound."
"Dave Hickey, president of the International Union, Security, Police and Fire Professionals of America, said without the brave actions of Campos, Paddock's rampage could have resulted in even more deaths than the 59 reported so far."
We don't know when tragedy will strike, but we can try and be prepared. Hiring a security guard for your business, special event, or neighborhood community, just might save the day! They add a stabilizing presence, help with crowd control, manage a front door, deter crime, monitor guests, keep residents and guests safe.
A security guard is usually your first line of defense. They are extensively trained and prepared to handle any type of situation.
Curtis Protective Services is a trusted name in the security guard industry. Our well established teams is hand picked for their for their aptitude for handing stressful situations, their high level of professionals and communication skills. As well as their presentation, responsiveness, and experience.
Our thoughts and prayers go out to the victims, their families, and all those affected by the tragic shooting in Las Vegas.