Criminal activity is on the rise in Orlando, Miami, Tampa, Jacksonville, and Atlanta. Whether you have a residential home, apartment complex, HOA, or businesses, they all face the possibility of a crime or theft occurring on their premises. The best way to deter criminal activity and protect your property is with a security guard service.
There are Many Benefits to Hiring a Security Guard Service
Keep your Community or Business Safe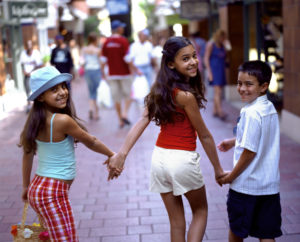 The presence of a uniformed security guard either on foot or in a marked vehicle, can prevent customers, employees, and residences, from becoming a target for criminal activity. Giving them and the business owner a sense of security and peace of mind.
Prevent Crime and Theft
The security guards at Curtis Protective Services are specially trained to be on the look out and assess any suspicious activity, respond to safety issues, handle  difficult situations, check the area for safety risks and obstructions.
Maintain a secure and safe environment by providing the highest level of protection. It lets the so called criminal or trespasser know just how serious you are about protecting your community or business.
Handle Any Security Issues
The training and experience in various practices allow a security guard services to implement the highest level of security.
Providing after hour patrol
Checking visitors' credentials
Video monitoring surveillance
Restricting access to areas
Devices to pinpoint security breaches
Prevent and detect crime
Officers equipped with cameras
Risk management
Overseeing the comings and goings on the property
Clearly marked patrol vehicles equipped with cameras
24 hours a day protection, 7 days a week
"Security officers are being used in more environments than ever before," according to an article in the Facility Executive.  "An important component of facility management is the administration of managed security services. It is key not only to safeguarding the facility, but also to its operation and profitability."
Ensuring Everyone Feels Safe and Secure is Priceless!
Hiring a reputable and highly trained security personnel shows your customers, employees, and residence living in the community that you honestly care about their well being.